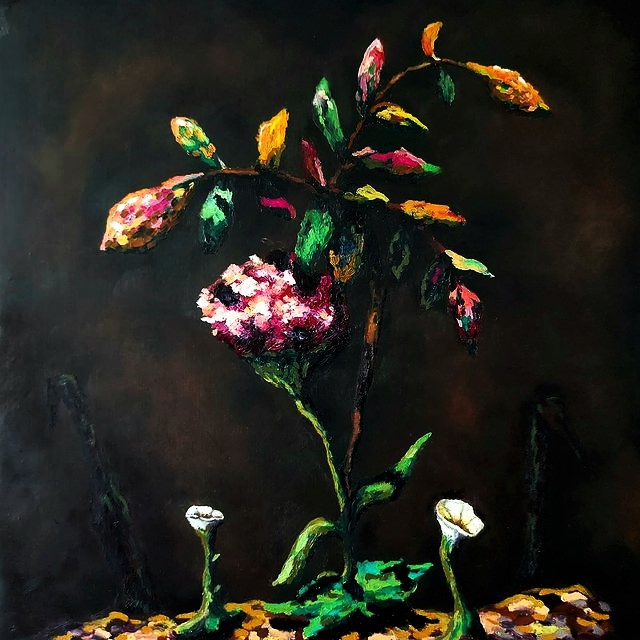 It certainly has been a long time indeed since I have updated my Website!! 
Since 2016...............
This is partley due to getting a smart phone and jumping onto Instagram, also I procrastinated on it, for 6 years! Instagram is such a simple platform for updating images and creating a viewing platform. Anyway I have managed to keep photographic records of most of the work I have made in those six years. I cant guarantee that I took photos of all of it. I reckon I didnt record 20 percent of the work that I made, potentially burnt a few peices a long the way too. I have updated the painting section with works made from 2016 until 2021.
I am still in the process and experimental painting and as you can see my style is still many styles. I am still very much enjoying trying new techniques and searching different subject matter. A lot of the work is still freestyle, painted straigt from the head. 
I now have a studio space on Cross street again up behind Sunset Tattoo with a group of artists. I am working on a series of paintings called Floral Dark. The above painting is apart of the 11 paintings I will have for the show. I hope to have an opening and a two week showing at the beginning of next year. 
I will be sure to update this news section again with information on the show and to continue to upload my new works as I make them
All the best,
Nicholas J Boyd
Welcome to the new website! Really please to having it up and running.
Big thanks to Alex Grant and William Habgood of Easy PC for putting together this awesome website. Its super functional and easy to Navigate. Cheers boys!
On the Art Front.....
I recently participated in NZ Sculpture on the Shore 2016 with my work titled the Sistine Punga. Images of the work can be seen in the Objects section of the site. 
I'm still and will be experimenting on my own paintings and will be making a foray into sign writing. Images will be on the way of these projects.
Looking towards putting on a solo show somewhere.
All the best to all the best!